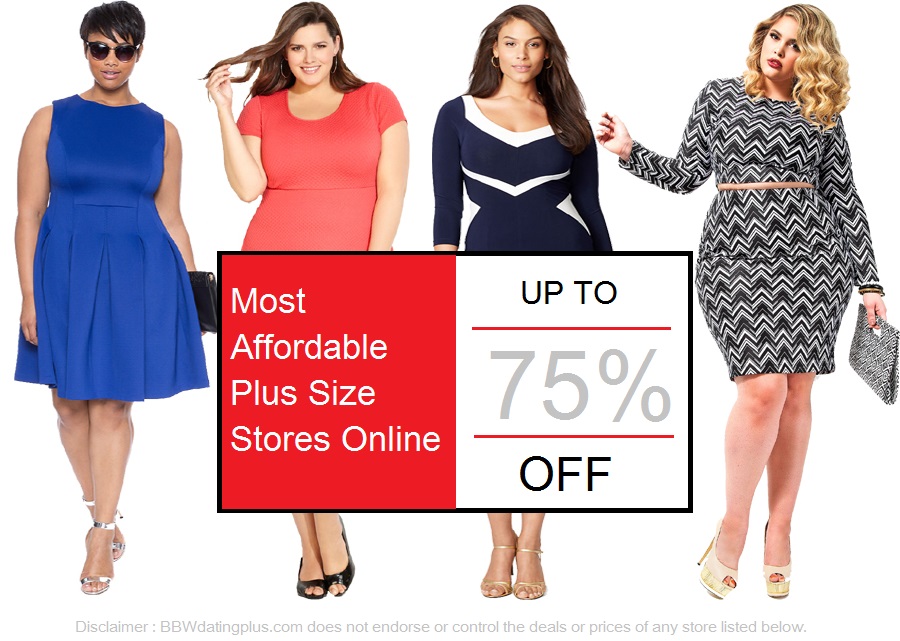 For a larger woman, choosing plus size clothing that is affordable, fits and looks good can be a real challenge. The word affordable makes it a bit difficult because the stores that carry a full line plus size clothes have a habit of carrying awkward check out price as well. It is always very good to make a note of your sizes in different brands and then order later. Many plus size online clothing stores offer deals that are difficult to get in any other place. You can go to a famous brand's website and discovered incredible deals to order one or more dresses for a fraction of the actual cost. Very interestingly, you choose the size; they help you choose the color and style. But before you do this, it is germane to make sure that the online store has a decent policy for returning purchases, this is very important because occasionally, you might be disappointed about the style, fit, or value. There are a variety of styles designed to improve your curves to show off a charming and confident personality in you. Highlighted below are some of the most affordable plus size clothing websites that will not disappoint you:
For style, quality, value, and customer service, Dressbarn is an online store to visit. Dressbarn go all-out to maintain distinctive position in the marketplace. The store provides its own private contemporary fashions and labels at great value in a trustworthy and friendly environment. Dressbarn remains customer centric, very sensitive to and focused on the desires and needs of women in a modern way.
With Old Navy, great basics are accessible in plus-size fully online. You can try the site for T-shirts, shorts and attractive selection of swimwear. The most interesting part is they are very affordable.
This wonderful store now has a department that is devoted to astonishing plus-size clothes and accessories. Visit the store for great tops and dresses around $20; on-trend pieces and wardrobe staples as well as an unbelievable selection of swimwear.
Hop over to ModCloth  if you are into celebrating your style, for elegant pieces you are not likely to see anywhere else; shop for plus-size tops, dresses, bottoms and swimwear for a very low price.
ASOS Curve
For a streamlined and super easy shopping experience, try ASOS plus-size online store. You can find T-shirts, amazing swimwear, dresses, shorts and lots more affordable plus size stuffs.
With Ashley, you can be sure of vibrant colors and patterns available in sizes 12 to 26. In addition to great accessories and fashion, it is also a source of affordable active wear with many pieces right around $30.
This is a plus-size fashion emporium, with many options for bras in bold colors, specialty shape under wears and sports options. You can as well get a few sexy bedroom looks from their different night dresses.
Started by a group of friends who shared a deep passion for fashion and stunning clothing, RoseGal is the intimate blending of endless possibilities that modern apparel has to offer. You can be sure of getting affordable plus size clothing and accessories. You can be inspired.
Rainbow offers a wide collection of clothing for plus sizes as well as an extensive collection of shoes. You are sure of getting the very latest in new styles and fashions with assortment that is changing constantly. Rainbow has been a pioneer in well-fitting, attractive apparel for plus sizes.
Buy cheap sexy plus size clothing on Nastydress online. Nastydress offer affordable trendy plus size clothes for women and is one of the best global online destinations that deliver edgy and most exciting plus size fashion apparel.
Please note that it is pertinent to have your size determined by a professional as a plus size woman and if possible, get yourself fitted for several brands because the sizing may be different from each other.
Disclaimer : BBWdatingplus.com does not endorse or control the deals or prices of any store listed above.